Products made of disposable plastic are gaining more and more popularity and the method of manufacture is straightforward. Plastic injection molding is a great opportunity for entrepreneurs who are interested in starting a firm that produces plastic cups
Starting the disposable plastic cup manufacturing business is suitable for those who are on a shoestring budget, as it is one of the options available to anyone. In addition, the disposable items business has a requirement for a limited industrial space. One might also try selling the things at a neighborhood market.
If given some thought first, starting a profitable disposable plastic cup manufacturing business requires very little time and effort.
Factors to Consider Before Starting Cup Manufacturing Business
The raw materials needed to make cups are not hard to come by, and the production method does not involve a great deal of finicky steps. However, before beginning any disposable items business, there are a few things that need to be taken into consideration. Let's delve more into some of these topics, shall we?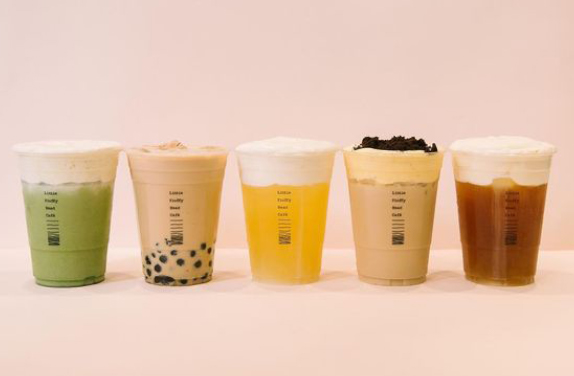 Investigate the Market Trend
Injection molded plastic cup is typically utilized not just for transport but also for use at tables. Numerous businesses, such as coffee shops and doughnut shops, make use of single-use cups, often known as disposable cups. Traditional products are being rapidly phased out and replaced by disposable ones. Always check what are plastic cups made of and how new technologies are improving the production quality.
There are several different aspects that have led to an increase in the utilization of single-use products. Possible improvements include heightened hygienic awareness, decreased cost, enhanced functionality, and improved visual appeal.
Because of how convenient they are, plastic products, including plastic cutlery, have made their way into today's fast-paced lifestyle. They are useful not just in the home, but also at gatherings such as parties, picnics, and other occasions. In a word, plastic product plays an important role in more and more application scenarios.
Set a Business Goal
This is the most important step in getting one's disposable items business off the ground that uses disposable plastic cups. Having a business strategy makes it much simpler to secure finance from financial institutions or investors.
Incorporate the target or objective of one's firm into the business strategy for the disposable plastic cup. In addition, one should draft one's statements of mission and vision. Establish a management philosophy as well as an organizational framework. In addition, one should develop a marketing strategy and a standard on how are plastic cups made.
Steps to Start Disposable Plastic Cup Manufacturing Business
If interested in learning how to launch a manufacturing company for disposable plastic cups, the steps in this post may be beneficial for you.
Getting a foothold in the disposable products manufacturing sector may be facilitated by launching a company that specializes in the production of disposable plastic cups. With some careful preparation and hard work, one won't need much time to get the company off the ground and running.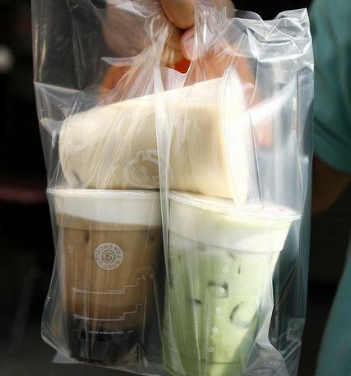 Step 1. Register Business and Apply for Licenses
Make an application for a tax identification number for the organization (TIN). Then, don't forget to prepare for the insurance documents for employees, with the consent of the water and energy distribution boards, in the event that any of the workers are harmed while on the job.
In order to run a factory in India that manufactures disposable goods, for instance, one will need to obtain a provisional SSI (Small Scale Industry) registration. In order to do a disposable items business legally in the United States, one needs comply with the laws of the nation and state, it is imperative that one will acquire all of the relevant licenses.
In disposable products manufacturing industry, obtaining a license for the safety and health management system from the appropriate local regulatory agencies is essential.
Step 2. Prepare for Startup Capital and Workplace
Even if it is possible to establish a business with little capital, many operations demand investment. These costs include the rental of space, the purchase of equipment and supplies, and other operating costs.
The initial funding allocation must be in accordance with the business plan. If one already have the funds, that's fantastic; if not, one can request for a loan. Additionally, one can borrow money from relatives and friends.
After securing the fund, the workplace must be created. If appropriate space is available, one can start a disposable products manufacturing business from home. If one lacks sufficient space, he or she may opt to rent rather than purchase. Ensure that the location has access to both water and electricity and a reliable supervisor should oversee how are plastic cups made by the workers.
Typically, a 1000-square-foot space is sufficient to launch a small-scale production operation for disposable plastic cups. Additionally, choose specific sites for the production process, storage of finished goods, and administrative services.
Carefully prepare the administrative department. On the first day, generate the invoice and cash receipt. Lastly, manage inventory control.
Step 3. Purchase Injection Molding Machinery
It is common practice to classify injection molding machines according to the amount of clamping force the machine is capable of providing. In order to make a one-of-a-kind cup out of plastic, it is going to require a suitable mold.
For special requirements, FOW Mould can create custom plastic cup mold. Be sure to take into account the size, shape, what are plastic cups made of and type of plastic that one will be employing while constructing the cups that one wishes to make. The process for making cups will be made substantially less complicated and significantly more productive if use an adequate injection molding equipment.
Step 4. Recruit Technical and Managerial Personnel
One will also need to find people in order to construct disposable items business. These workers will be responsible for ensuring that the machines and the assembly go well. Finding talent managers and human resource managers who are committed to their work is essential if one wants to hire the most qualified person for the firm.
Then, there is a need to recruit explicit individuals for a variety of clear roles and responsibilities. All interactions require human labor, despite the fact that a significant proportion of the assembly work is performed by machines.
Step 5. Purchase Raw Materials for Production
When the feasibility study shows that the idea is financially viable, it is time to obtain the raw materials needed for manufacture. Packaging is one of the most basic materials any business will require. High quality materials should also be purchased from reliable suppliers because this are the determining factors how are plastic cups made. If its made from poor quality raw materials, it will result to poor quality products as well.
One of the most significant packaging materials to obtain is Impact Polystyrene (HPIS) sheet. This material is utilized in the production of plastic cups. When acquiring plastic materials, look for a source who can provide a consistent quality product, such as FOW Mould. Also, try to negotiate a long-term contract with the manufacturer/provider for the best rate.
Step 6. Design Style of Plastic Cups
Then, it's time to design the style of the plastic cups. Product design is an important step, as the right style can make or break the event. Here are a few things to keep in mind when designing the style of the plastic cups:
Make sure the design is eye-catching and unique. One wants their guests to remember their event, so make sure the cups stand out.
Work with a professional designer if possible. They will be able to help one create a stunning design that will wow the guests.
Keep the audience in mind. If hosting a child's birthday party, for example, one wants to go with a fun and festive design. If hosting a corporate event, however, one wants to keep things more sleek and professional.
Step 7. Packaging and Shipping of Products
Remember that good packaging is critical for individuals in the plastic cup manufacturing industry. Product packaging and delivery that takes consumer input into account is critical. Here are some tips to help one make the best packaging and shipping decisions for the business:
Make sure the packaging is strong and durable. The plastic cups need to be protected from damage during shipping, so use high-quality materials for the packaging.
Use the right size boxes for the products. Avoid packing the plastic cups too tightly or too loosely, which could cause them to rattle.
Consider using special shipping options if selling fragile or delicate items.
Step 8. Promote The Brand and Products
If the initial budget is limited, carefully consider the marketing strategy. A website is become a requirement. It not only advertises the brand but also instills trust in potential customers. If one wants to reach a larger market, creating an online retail store is a terrific way to do so.
One should market the brand and products on social media channels like Facebook, Instagram, and YouTube as a small business. One may reach a larger audience and develop more interest in the brand by advertising and sponsoring posts on these networks. It is important to highlight in your marketing what are plastic cups made of and that they are produced ina high quality process.
One can also use social media to communicate with and create relationships with potential clients. Also, can improve sales and grow the disposable products manufacturing business if it has a strong social media presence.
A Simpler Solution for Starting Plastic Cup Business
Launching one's own company that sells disposable plastic cups can significantly increase one's earning possibilities. When using the wholesale service that FOW Mould provides, getting started is a simple and straightforward process. One will have the chance to purchase plastic cups in bulk at a price that is discounted.
The company's product design services include 3D printing, CNC machining, mold making, and injection molding. They can create custom designs or replicate existing products. A team will work with each client to ensure that their product specifications products are exactly what the client envision.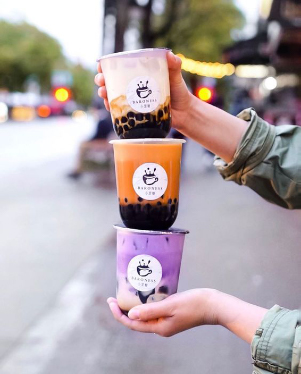 Also, the company offers mold design services including creating custom molds for the client's products. They use the latest technology to create molds that are precise and accurate. Their molds are made from high-quality materials that are durable and long-lasting.
FOW Moulds manufacturing services include injection molding, insert molding and overmolding. They have a wide range of machines and equipment that allow the company to create products of any size or shape. They also offer assembly and packaging services to their clients.
Conclusion
Starting a disposable plastic cup manufacturing business is a great way to enter the plastics industry. By following the tips outlined in this article, can increase the chances of success. Remember to research the market, create a business plan, and obtain the necessary licenses and permits. With hard work and dedication, one can start and grow a successful disposable plastic cup manufacturing business.
If one wants to save both time and money on the production of the new plastic cup, one should consider investing in a FOW Mould, as this will allow us to maintain a uniform level of quality across each step of the production process, and will also allow us to ship the cups promptly. Designers with this expertise may make plastic molds with the help of surface treatment techniques, molds and products design, as well as injection molding.